the art of the D.I.Y. dance video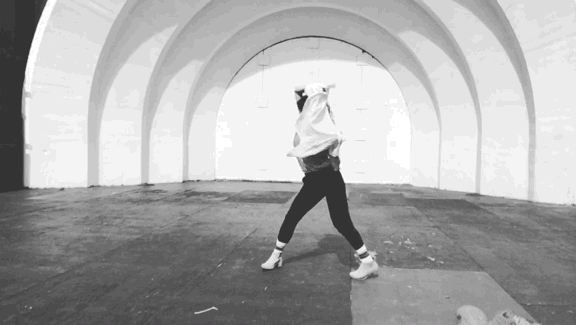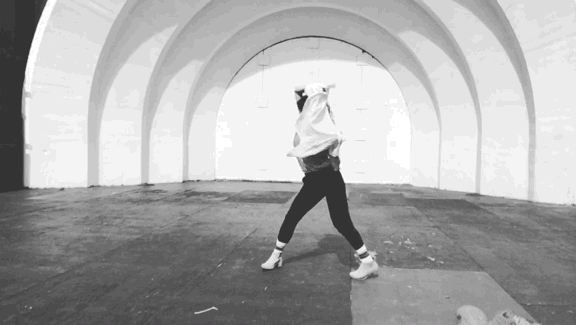 sale
the art of the D.I.Y. dance video
special rate for readers of DANCE WITH THIS BOOK!
In this online training series, I'm revealing all the secrets on how I create my D.I.Y. (Do It Yourself) dance videos that make an impact.
My homemade dance videos (all edited by me, self-taught) have made their way from my iPhone 6 to the big screens of TEDxNYU and Lincoln Center's Dance On Camera Festival.

Learn the technical basics of shooting and editing your own videos - no experience necessary! - and get inspired with artistic direction and guidance for turning your basic video into a work of art that you're proud of. All so that you can post videos, share yourself with confidence and charisma, and reach more people authentically.

here's what we'll cover:
Basic shooting on an iPhone camera: choose the right set up, know which way to shoot, and how to post

Tripods + DIY Tripods, galore! learn how to shoot video hands-free, with or without an extra gadget

Basic editing from your iPhone: learn how to cut, add music, play with speeds, add titles, and more, all from an app on your phone.

Copyright or copy-wrong? navigate music copyright blocks in your videos and ways to avoid running into issues

The one device dilemma: what to do when you can't play music and record at the video at the same time

Light it up: play with the right lighting and filters to design the dance video landscape

Why do it anyway? get connected to your "why" and utilize dance-video-making as a creative outlet with a deeper purpose

Inner spotlight: get comfortable being seen and sharing your stuff with an online audience

PLUS all this bonus content in the Q&A:
Whether you have regretted posting something that was not well-received, concern if coworkers saw videos, etc.

Overcoming fear of critics/haters

What tools make it easy to not look like a noob?

How do I find confidence over embarrassment? What if I'm not creative?

What's an appropriate length for videos?

How do you capture people's attention and choose which clips to share online?

What have you noticed as far as one dance video being more effective than another?

How "professional" should my videos look?

How do I get my content out online?
who it's for:
Dancers, artists, or movement professionals who want to use the video medium for reaching more people with their work

Dance hobbyists who want to discover a new level of confidence and creativity through being seen in their dancing

Influencers and business owners (related to dance or not!) who want to share more authentic content online and break through any blocks to posting videos
Whether you're looking to enhance your dance practice, give life to your IG feed, or expand the creative marketing your business, I hope you'll join me!
here's the exact video I'll walk you through editing during the class:
FAQs

I'm a life/business coach - I am not in the dance world - and probably won't be posting dance videos anytime soon (or ever!) but I would love to get to grips with making and posting other video content, even just a "hi this is me" type video on my website. Is your course relevant to me?
YES. I walk you through all the basics of shooting, editing, and posting your own videos of any kind - not just dance. And during the live sessions we'll also get to jam on some of the inner work around putting yourself out there and getting past any blocks that might come up when sharing video online, if that's relevant to you. Sometimes it's the tech stuff that gets in the way of us sharing video, sometimes it's the fear, sometimes it's both ;)
I'm an Android user, don't have an iPhone. Is this course relevant to me?
While I'll be working from my iPhone because that's what I own and have experience in using, it's still totally relevant to Android users. I'll be teaching the main editing portion from iMovie, and while it's not available on Android, there are other comparable apps you could use. I just added a tutorial on Splice, which is an awesome editing app available in Android, and is even better than iMovie in many ways!

Plus, editing isn't the only thing we're covering. From lighting and filters to hands-free shooting to music issues to confidence and purpose… there's so much you'll learn that is relevant no matter what kind of phone you have.
about the facilitator
Although I quit dancing after high school and thought I'd missed my chance, I proved my 19-year-old self - and society - wrong. My DIY dance videos on YouTube years later were the catalyst for reviving my dance practice AND transitioning my career into my own business and brand, all based on dance.

My homemade dance videos (and the ones my students have shared) have made their way to screens like TEDxNYU, Lincoln Center's Dance On Camera Festival, and online ads sponsored by Dove Chocolate.

My You Can Dance Again programs and videos have helped hundreds of people in NYC and beyond to reclaim their sense of self through dance, feel at home in their bodies, and revive their creative expression.